PROGRAM DESCRIPTION
This program has been reviewed and approved by PTIB.
This certificate program focuses on preparing you to work in the hospitality industry. It will give you a solid theoretical and practical foundation in the procedures and practices for housekeeping and front office management. This managerial position ensures that hotel standards are being met, schedules are organized, and expenditures are in line.
OVERVIEW
Program Length*
Full Time
Total 15 weeks
20 Hours per Week
Part Time/Evening
Total 38 weeks
8 Hours per Week
*Program Length does not include breaks and holiday breaks
Delivery Method
Blended Delivery: the program delivery is a combination of on-site and distance delivery.
Admission Requirements
High school graduate or equivalent
or
Mature student status (British Columbia 19 years or older)
Meet the College's English proficiency requirements
Credential Upon Graduation
Rooms Division Specialization Certificate
Note: Program graduates who have successfully completed AHLEI exams will be eligible to receive an AHLEI "Rooms Division Specialization" certificate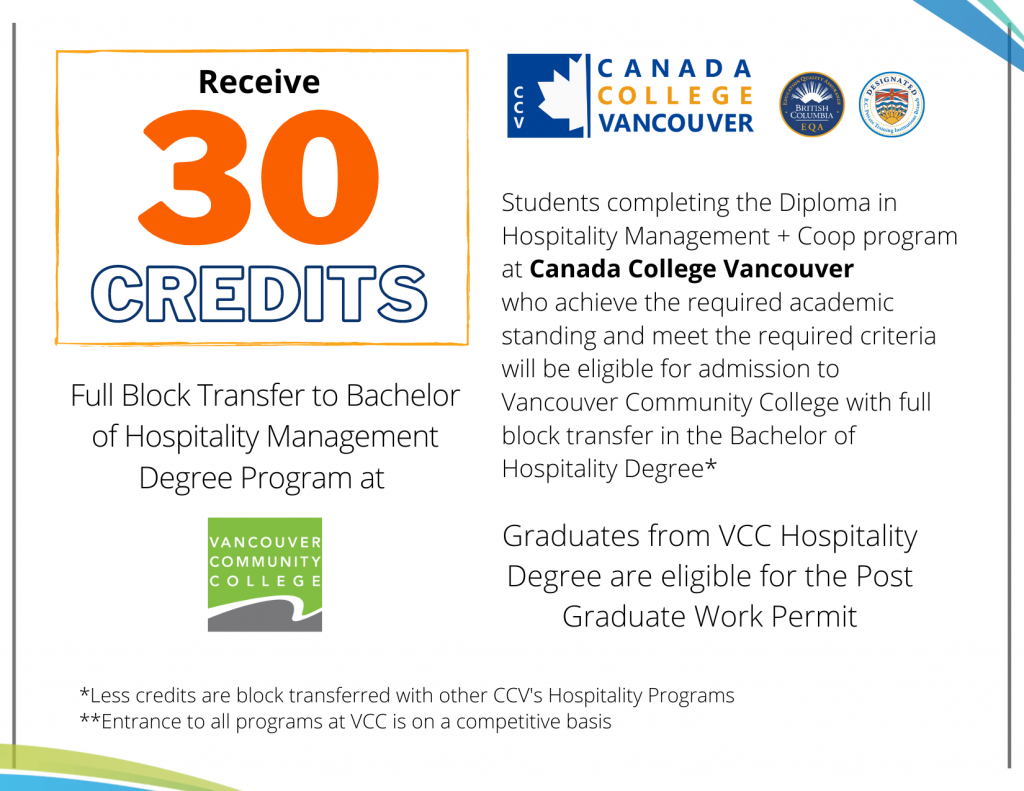 Career
Opportunities
Career opportunities in hospitality are growing steadily as the industry continues to boom and evolve
Hotels & Resorts
Events & Conferences
Cruise Ship Industry
Food & Beverage
Hospitality
in Canada
*1.7 million jobs in Hospitality Industry is a Major Source of Employment
*1 out of 11 jobs in Canada is directly involved with travellers
Source: Tourism Industry Association of Canada
Hospitality
Industry
To enjoy a hospitality career, the person must possess technical knowledge and skills, a friendly personality and a commitment to providing quality customer service. The professionals will find employment in a variety of business within the accommodation and recreational industry.